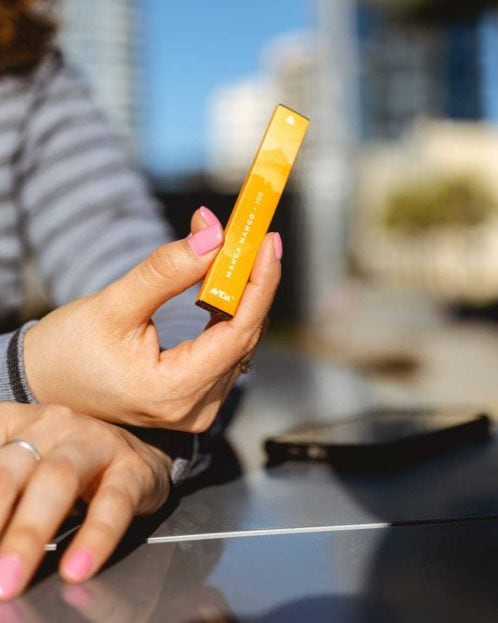 CBD Vape Pen Bundle
CBD Vape Pen Bundle
$239.88
$239.88
---
Select any combination of 5 or more CBD Vape Pens.
Banana Cream Pie - CBD Vape Pen - Single
Berry Grape - CBD Vape Pen - Single
Blue Razz - CBD Vape Pen - Single
Chilled Kiwi Strawberry - CBD Vape Pen - Single
Cinnamon Custard - CBD Vape Pen - Single
Epic Apple - CBD Vape Pen - Single
Flavorless - CBD Vape Pen - Single
Honeydew Melon - CBD Vape Pen - Single
Manga Mango - CBD Vape Pen - Single
Mint - CBD Vape Pen - Single
Description
Suggested Use
Warning
Description
Avida Puff CBD Vape Pen Bundle |
Can't decide on which CBD Vape Pen will be your favorite? try them all or stock up and save. No matter the reason, our vape pen bundle is the perfect way to enjoy all of our delicious vape flavors.
Each pen is made with our very own AVIDA Core CBD Isolate proprietary blend and flavors that are carefully mixed to perfection by our award-winning flavorist. To get started simply have a combined quantity total of 6 or more to get the discount.
*Cannot be combined with any other offer.
---
Quick Overview
3000mg CBD Formulation
100mg CBD Per Pen
Approximately 300 Puffs per pen
Avida Core CBD Isolate
THC Non Detected *LOD 0.0180 – Non-Psychoactive
Non-GMO
3rd Party Lab Tested – Tested for safety, purity, and consistency.
Ingredients:
Avida Core CBD Isolate (Hemp Derived), Food Grade Vegetable Glycerin, Food Grade Propylene Glycol, Natural & Artificial Flavorings.
PRODUCT SPECIFICATIONS:
---
VG/PG Ratio: 50/50
Pre-FIlled: 1ml CBD Vape Juice
Internal Battery: 280mAh
Pre Charged: Not rechargeable
Note: This pen is disposable so no need for messy refills.
Suggested Use:
Vape just as you would vape you favorite Juul pod or vape pen.
---
Concentration Per CBD Vape Pen
100mg of CBD in 1.2ml disposable pen
Keep out of reach of children.
Not intended for use by persons under the age of 21.
Do not use if pregnant or lactating.
Do not use this product if you are subjected to drug testing.
If you have or suspect a medical condition, are taking medications, please consult your healthcare physician.