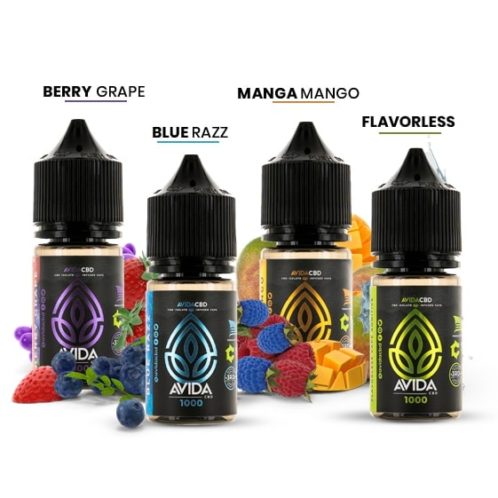 CBD Vape Starter Kit – Air Pro
CBD Vape Starter Kit – Air Pro
$54.99 – $94.99
$54.99 – $94.99
Description
Additional information
Device Specifications
Suggested Use
Warning
Description
Simply the Best CBD Vape Starter Kit |
Experience AVIDA CBD
Experience the delicious flavors of Avida CBD at home or on the go with Sourin Air Pro. Simply said,  this device makes Avida CBD vape flavors pop. No more guessing at which vape device couples with our ejuices the best. Equipped with 100% imported organic cotton as the wick and 1-ohm coil for maximum flavor all packed into the refillable pod.
This device is conveniently draw-activated or push-button for an extra boost in power for more flavor. This kit was designed for a seamless CBD vaping experience. Plus, this CBD vape device comes with a huge 930mAh battery for extended vaping sessions and can quickly be fully charged in 40 minutes for prolonged use throughout your day.
Your Suorin Air Pro vape device comes with 1 refillable pod, one micro USB cable, and one user guide. Experience the power of CBD vape juice with the Sourin Air Pro Pod system + Avida CBD juices today. CBD Vape Juice may contain trace amounts of THC.
---
KIT DETAILS:
---
1 – Suorin Air Pro Vape Device
1 – 4.9 ml Refillable Pod
1 – User Manual
1 – 30ml CBD Vape Juice with your choice of Flavor and CBD Strength
Buy Replacements Pods Here
---
Ejuice:
VG/PG ratio: 60/40
Vape bottle size: 30ml
Storage: Keep in a cool dry area away from direct sunlight
Manufactured & bottled in: U.S.A.
Additional information
| | |
| --- | --- |
| Dimensions | 4.48 × 3.98 × 1.34 in |
All in one CBD Vape Pod System
Kit Contains:
1x – Vape Device
1x – Refillable Pod
1x – User Manual
1x – 30ml CBD Vape Juice with your choice of Flavor and CBD Strength
Specifications
Draw-activated or Push button activated (push button for more power)
18w Maximum Output
Battery Capacity: 930mAh
LED Battery Life Indicator
Working Voltage: 3.3~4.2V
Charging Time: 40 minutes
Micro USB Charging Port
Device Safety:
Over-current protection
Overcharge Protection
Low Voltage Protection
5 Second Draw protection
Open Circuit Protection
Short Circuit Protection
Replacement Pod Sold Separately:
4.9ml Capacity
Refillable
1.0-ohm mesh coil
18W
Magnetic Connection
Manufacturer Warranty:
3 months standard warranty for any defective devices.
Extended Warranty:
Full Coverage from the date of purchase.
100% Parts and Labor
Includes Accidental Damage
Your coverage provides a one-time replacement
Suggested Use:
Fill Pod with 4.9ml of CBD Vape Juice. The pod has a visible fill line for accuracy.
Important: Once the pod has been filled with juice (4.9ml), let the pod site for approximately 3 minutes for the juice to absorb into the wicking material before taking a draw.
Keep an eye on the amount of juice in the pod. When it starts getting low simply refill your pod.
Pods are good for 3-6 refills. Replace when vape begins to taste bad.
Vape juice not intended for sub-ohm use. (Your non-avida personal vape device coils will specify if they are sub-ohm coils)
---
Concentration of CBD Per 4.9ml 250mg Pod: 40mg
Concentration of CBD Per 4.9ml 500mg Pod: 81mg
Concentration of CBD Per 4.9ml 1000mg Pod: 163mg
Concentration of CBD Per 4.9ml 1500mg Pod: 245mg
Keep out of reach of children.
Not intended for use by persons under the age of 21.
Do not use if pregnant or lactating.
Do not use this product if you are subjected to drug testing**.
If you have or suspect a medical condition, are taking medications, please consult your healthcare physician.
Customer Reviews
Write a Review
Ask a Question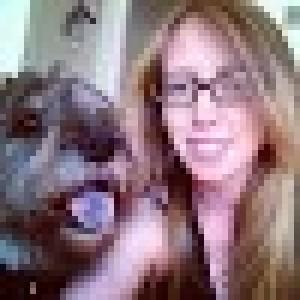 AS
08/22/2023
Amanda S.

US
I recommend this product
Perfect
I love how small it is and how long the battery lasts. Perfect to put in your pocket.
07/19/2023
Elizabeth A.

US
I recommend this product
Works as advertised.
It works as good as any quality CBD I've had (relaxed). The vape holds a lot of fluid, is easy to work, the charge lasts basically forever, and is almost too easy to use (you don't need to inhale very hard to have a mouth full of vapor). I got Loops flavor, and it tastes just like Fruit Loops in milk.
07/14/2023
Tanisha F.

US
I recommend this product
I really like it!
Even tho I ordered the lowest dose, it still helped me a ton. I feel more relaxed, and it takes the edge off my n*********** just isn't enough. Will probably get next strength up when I am out. Melon flavor was very nice as well, very mild.
07/13/2023
Natasha F.

US
06/28/2023
Beth M.

US
I recommend this product
Fantastic
Love it! use it every day!
The customer reviews on Avidacbd.com are provided solely for informational use. They should not be considered as a replacement for professional or expert medical advice. These reviews are authored by real users and reflect their own personal experiences. However, these experiences are not guaranteed, are not medically substantiated, and may not reflect the experiences of other customers.