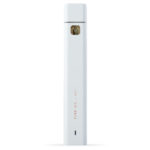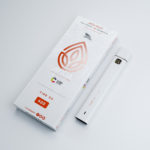 Fire OG DELTA-9 THC + CBD Vape Pen – 400mg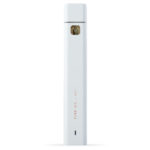 Fire OG DELTA-9 THC + CBD Vape Pen – 400mg
$29.99
$29.99
Features:
400mg of Full Spectrum CBD Per Pen

 ( 100% Hemp-Derived Cannabidiol).

Novel Cannabinoids: 

CBG, CBN, and CBDV.

3mg Of Delta-9 THC (Sativa) – May cause a psychotropic effect.

Dominant Terpenes:

 D-Limonene, Myrcene, Beta-Caryophyllene

Dominant Entourage Effects:

 Relaxation, Comfort, Inspiration.

It tastes like Hemp rich strain with sweet herbal notes.

Authentic

 Avida CBD Disposable Device with Ceramic Coil.

Rechargeable, 

so you vape every last drop of CBD

 / Non-Refillable.

3rd party tested by ISO/IEC accredited laboratory in California for safety, purity, and consistency

.
---
Description
PhytoFacts®
Additional information
Lab Results
Suggested Use
Warning
Description
Avida Full Spectrum CBD  Vape Pen | 
Fire OG 400
SET YOUR SENSES ABLAZE – When someone says… 'FIRE' they usually use it to describe things that are very good, fantastic or totally awesome! So it totally makes sense to describe our Fire OG in this light. Experience the taste of this Hemp rich strain with sweet herbal notes. One puff of our smokin' Fire OG will set your senses ablaze.
---
Quick Overview
400mg CBD Per Pen
Dominant Terpenes: D-Limonene, Myrcene, Beta-Caryophyllene, Linalool, Beta-Pinene
Contains 1 Vape Pen
Approximately 400 Puffs
Rechargeable Battery
Avida Core Full Spectrum Hemp Extract
Less than 0.3% THC *LOD 0.0180
3rd Party Lab Tested – Tested for safety, purity, and consistency.
(Charging cable sold separately here)
Ingredients:
Avida Core Full Spectrum Hemp, Terpenes, Tech Temper (Terpene Blend)
Try our other Avida Full Spectrum CBD Oil vape pen flavors:
PRODUCT SPECIFICATIONS:
---
Pre-Filled: 1 gram Full Spectrum Hemp Extract / Not refillable
Internal Battery: 280mAh
Coil Resistance: 1.4 Ω
Charging Time: 40 min
Charging Port: Type C
Note: This pen is draw activated with no ON/OFF button.
Additional information
| | |
| --- | --- |
| Weight | 1.1 oz |
| Dimensions | 4.77 × 2.02 × .46 in |

With decades of combined industry experience, deep roots in the cannabis movement, and the largest scientific staff assembled in any cannabis testing lab, SC Labs is committed to building a better and safer cannabis future for everyone.
Tested by: SC Labs
Product: Full Spectrum Fire OG 400
Batch: PFSFOG400230329
Suggested Use:
It's best to start with a few short 2 second draws from the pen and wait 15 minutes to see how you feel. Once 15 minutes has elapsed, if you have not reached your desired effects, repeat and wait another 15 minutes. Repeat steps or gradually take more puffs until you achieve the desired effects.
---
Concentration Per CBD Vape Pen
400mg
Keep out of reach of children.
Not intended for use by persons under the age of 21.
Do not use if pregnant or lactating.
Do not use this product if you are subjected to drug testing.
If you have or suspect a medical condition, are taking medications, please consult your healthcare physician.